Publisert: 10.12.21
DNV Global Finance Trainee Programme
We are looking for graduates with a Master's degree within finance and business administration areas by summer 2022 the latest.
You should have strong academic results and be interested in an international career. Further you may have a maximum of two years full time working experience and be able to join us from August 2022.
Preferred educational fields:
Business Administration/Management
Finance/Accounting
Industrial Economy
Personal qualities:
Given the nature of DNV's business and how the group is structured it is critical to recruit qualified individuals with a strong desire for an international career within the company. This programme is part of DNV's overall recruitment policy and is meant to fill key financial positions in the company world-wide. Consequently, it is of great importance that successful candidates are interested in potentially living and working abroad for three years or more as part of their career in DNV.
As a person you would typically fit into one or more of the following descriptions:
Strong interpersonal skills (communicate well in any environment)
Quick learner and data smart
Open-minded and curious
Proactive and self-driven
Desire to take part in solving complex issues (not only pointing at the solution)
Dedication and a creative problem-solving attitude
Thrive in a collaborative environment
Analytical, structured and systematic
Fluent in English, both verbal and written
What we can offer:
Strong company culture with emphasis on competence development
Great colleagues who value team development and support
International working environment
Flexible working hours and focus on work/life balance
Meet other young professionals through established networks and informal events
Building a professional network
6 weeks of annual leave
Free shuttle bus from Sandvika and Skøyen to Høvik office
Well-equipped exercise center (Høvik office)
The Global Finance Trainee programme in DNV is an excellent way to launch your career within finance, business, and economics!
Read more on our Trainee landing page: Trainee programmes - DNV

The goal for you, as a Trainee in DNV, will be to build competence within finance, business and economics, more specifically in the areas of strategy, business controlling, accounting, commercial management and business analysis. The programme offers a unique opportunity to gain comprehensive understanding of the critical challenges in DNV from different perspectives of the company.

The Trainee programme is an on–the–job training programme and we seek to individually design it based on each trainee's qualifications and learning needs.

The programme generally consists of three eight-month rotations, where at least one rotation will be outside Norway. During the course of the two-year programme you will gain experience at different levels and in specialized fields within the DNV organization.

Upon successful completion of the trainee programme, you will be offered a permanent position within the company, either abroad or in Norway.
Please register your CV and attachments electronically. It is important that you enclose diplomas/transcripts/attestations together with your application letter. The application should be submitted in English.
Only applications submitted through our Application Tracking System portal (iCIMS) will be considered.
Contact person in DNV: Sigbjørn Andresen: [email protected]
---
Om DNV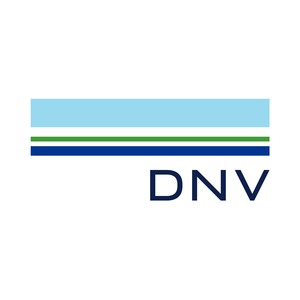 Profil
DNV
DNV is an independent assurance and risk management provider, operating in more than 100 countries. Through its broad experience and deep expertise DNV advances safety and sustainable performance, sets industry standards, and inspires and invents solutions. 
Whether assessing a new ship design, qualifying technology for a floating wind farm, analysing sensor data from a gas pipeline or certifying a food company's supply chain, DNV enables its customers and their stakeholders to manage technological and regulatory complexity with confidence. 
Driven by its purpose, to safeguard life, property, and the environment, DNV helps its customers seize opportunities and tackle the risks arising from global transformations. DNV is a trusted voice for many of the world's most successful and forward-thinking companies.
We are recognized for being a place where you can develop your competence and have opportunities beyond business.
Join us to find good reasons for getting up in the morning!