Publisert: 10.03.22
Do you want to work with sales within sales in one of the hottest areas of technology?
Are you passionate about people and want to start or continue your career within sales in one of the hottest areas of technology? As Promon is a high growth company, you will find that your opportunities at Promon will only be limited by your ambitions!
About the role
At Promon you will be a part of company with great ambitions – to become a world leader within application security, and this journey starts with you. As Inside Sales Representative, you will be a part of a small little family that has a hungry heart for sales, and hey, one of your sales siblings will also become your own mentor. At Promon you will have the opportunity to challenge yourself and Promon as a company, so that you both can grow to become a world leader!
At Promon you will enjoy the excitement and rewards to be found in a hyper growth mature company on one of the hottest areas of technology. Psst..! Do you know that the Mobility Security Market is growing at nearly 48% per annum and estimated to be worth US $42 Billion by 2024? Do you want to be a part of this growth-journey?
With global presence and Headquarters in Oslo, Promon is scheduled to grow fast this year and is now looking for an Inside Sales Representative to work with its International Sales Representative to drive new leads and opportunities to feed the growing demands of the market.
You will identify and develop leads and grow the relationships directly with prospects as well as working closely with Promon's Channel Partners. Your role will be a link between sales and marketing and pre-qualify leads for the Field Sales force, do remote sales and booking meetings. You will be able to work closely with Senior Account Managers and Partners to develop, support and help close opportunities. There will be lots of telephone screening and cold calling and contacts based on target list and identifications of prospects from such as conferences, partners and other relevant sources globally.
Why Inside Sales Representative at Promon?
You will be a part of a growing profitable company
You will be working with innovative, market leading products
You will enjoy a great culture with a flat hierarchy
You will be a part of a high paced and vibrant international work environment with trustful and informal "European Sales Culture"
You will get a competitive base salary, and get good bonus and benefits on the top of that
As a high growth company, you will find that your opportunities at Promon will only be limited by your ambitions – you will have the opportunity to take on additional responsibilities and a pathway into Field Sales or other areas as the business grows to match your aptitudes.
"We have a flat structure and openness about how we work, which makes it natural for employees to develop themselves and create career opportunities." Head of Development.
Are you the right person?
We are looking for you who are driven by creating results and are loving working within sales. You are robust, self-motivated and have a positive attitude. Most importantly, you are a curious person and love to meet to new people. As Promon offers you an international work environment, we also think you are fluent in Business English, both written and verbal.
Preferably, you have ...
… Fulfilled a bachelor's degree
… A technical interest
… Experience in working with CRM systems
But hey, don't let these bullet points scare you! If you don't have fulfilled a bachelor's degree or have any experience, we are looking forward to seeing your application anyway – your personality, motivation and drive is way more important!
OTHER INFORMATION
Start date: After agreement
City: Oslo, city center
Extent of work: Full-time
Does this sound like you? We are looking forward to reading more about your motivation in your application letter.
Application deadline: 27th of March
Information about Promon
Promon is a Norwegian firm specializing in In-App Protection. The company works across a range of industries with a variety of global Tier 1 clients, counting customers in industries such as finance, health, and the public sector. Promon's technology is research-based and originates from the internationally recognized research environments at SINTEF and the University of Oslo. Promon's patented deep protection technology Promon SHIELD™ has protected apps and applications used by more than 100 Mill users since 2009.
Promon AS is a Norwegian limited company registered in 2006, with offices in Asia, Germany, the UK, USA and India. The head office is in Oslo, Norway. Promon AS is a fast growing company, and number of employees today is about 60 and during 2022 we will grow to approx. 80 colleagues.
---
Om Academic Work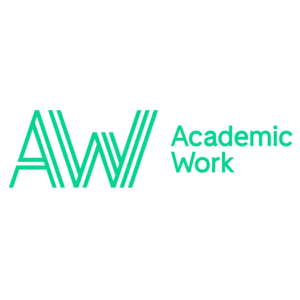 Profil
Vi i Academic Work arbeider med bemanning og rekruttering av young professionals – studenter og nyutdannede i begynnelsen av sin karriere. Young professionals er vår nisje, vårt ekspertområde og en målgruppe vi tror sterkt på.