Publisert: 30.08.22
NOC Trainee Program: Cyber Security Operator
NOC Trainee Program: Cyber Security Operator
Relevant part-time job in Trondheim and Oslo at Norways' leading cyber security company
Join us at mnemonic in defending and securing many of Norway's most important critical companies and infrastructure, by ensuring resilience against modern cyber-attacks.
We are looking to expand our NOC (Network Operations Center) team. The position as part-time Cyber Security Operator works well in combination with studies. You will be working from our premises in Trondheim or Oslo, and in general, we expect you to work about two days a week (40%). We are flexible regarding exam-periods, and maybe you want to work extra during holidays?
This position is a great starting point for a career in cyber security, jumping right into the middle of the action! Most of our former NOC trainees have moved on to full-time positions within mnemonic. They now work in expert roles in disciplines such as system integration, threat intelligence, blue team defenders, security architects, product experts, incident managers, developers and more.
About mnemonic
mnemonic responds to the region's most serious cyberattacks. We work side by side with Europe's most important organisations and critical infrastructure to protect them from the cyberattacks they see today, and what they can expect to see tomorrow.
At more than 300 employees, we are amongst the largest pure play security companies in Europe, and continue to grow rapidly in Norway and internationally. In addition, we are continually ranked by Great Place to Work as one of Norway's and Europe's top workplaces.
What you will be working with
As a Cyber Security Operator you will help manage, develop and support a wide range of network security solutions for our customers, both in the cloud and in data centers.
Through mnemonics in-house developed and internationally acknowledged "Argus Managed Detection and Response platform", you will work with the most modern and prevalent cyber security solutions today. Including but not limited to:
Microsoft O365/Azure and native security functionality
Palo Alto Networks, Check Point and F5 cloud and on-premise solutions
ProofPoint anti-phishing solutions
Other cybersec solutions from: CyberARK, InfoBlox, Zscaler and Fortinet
You will get the opportunity to work with a wide range of tasks, such as:
Qualify and execute security policy and configuration changes
Follow-up problems and questions with security product vendors
Handle live issues and security incidents with the rest of the team
Improvement of internal systems and further development of mnemonic's services (like automation of work tasks and systems)
Participate in customer projects, like revision of security policies, migrating systems, set up new functionality and security solutions
What you will bring
This position does not require a specific class or number of years of studying. We mainly look for candidates who are highly motivated to work with cyber security and service deliveries. In addition, you must be able to work independently with complicated tasks, take initiative, remain calm in stressful situations, and communicate professionally with customers. Note that the learning curve will be steep and that you will be dealing with important issues.
In return, we offer a stimulating learning environment, where you can gain new skills and collaborate with security specialists working on some of the most exciting problems within information security. Mnemonic is also focused on well-being and social events. For the past eight years, Great Place to Work has ranked mnemonic among Norway´s and Europe's best workplaces.
What we can offer
A work environment focusing on professional development and continuous learning, training and gaining new skills and certifications
A unique and experienced workplace with close to 300+ security specialists working on some of the most challenging and exciting problems within information security
Place of work in either our Trondheim or Oslo office
A solid and profitable corporate economy providing resources for development and innovation
For the past ten years, Great Place to Work have ranked mnemonic among Norway´s and Europe's best workplaces
Focus on well-being and social events
How do I apply?
Send a cover letter, formal application, CV and transcripts from the equivalent to high school/upper secondary school (VGS) and higher education in PDF formats to [email protected]. Include the tag "NOC trainee" in the subject field of your email.
Applications will be processed and answered as we receive them.
Background check
We use Semac AS for background checks in our recruitment process. It is an advantage if you qualify for a Norwegian security clearance.
---
Om mnemonic as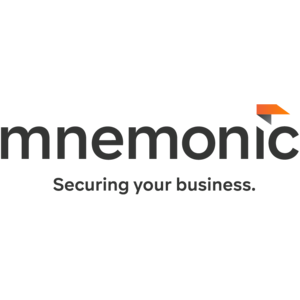 Profil
mnemonic hjelper virksomheter med å administrere og håndtere sine sikkerhetsrisikoer, beskytte sine data og forsvare seg mot trusler fra Internett.
Vårt ekspertteam av sikkerhetskonsulenter, produktspesialister, trusseletterforskere, team av hendelseshåndterere og etiske hackere, kombinert med vår Argus sikkerhetsplattform sikrer at vi ligger i forkant av avanserte angrep fra Internett og beskytter våre kunder fra nye trusler.
Vi er en av de største Informasjonssikkerhetstjenesteleverandørene i Europa, den foretrukne sikkerhetspartner av regionens største selskaper og en betrodd kilde til Europol og andre politimyndigheter globalt av informasjon fra vårt trusseletterretningsarbeid.
Med et sett av sikkerhetstjenester drevet av innovative og smarte løsninger, sikkerhetseksperter og partnerskap med ledende sikkerhetsleverandører, gjør mnemonic det mulig for bedrifter å forbli sikret, og å overholde sine egne og eksterne sikkerhetskrav samtidig som de reduserer kostnadene.