Publisert: 12.10.22
Summer Internship 2023 - Product development
Would you like a summer internship in Q-Free in 2023?
We are currently looking for some curious and engaged students to join Q-Free as summer interns at our headquarters in Trondheim in 2023. Maybe this could be the perfect opportunity for you?
By joining Q-Free, you join a company that contributes to making traffic and mobility more sustainable by offering technology that increases traffic flow, reduces emissions, and enhances traffic safety.
Q-Free is currently increasing our efforts to bring interns into the company, as this represents a sustainable long-term strategy for recruitment. In addition to offering summer internships, we have students working part-time with us alongside their studies, as well as students writing their bachelor and master thesis with us. These efforts reap great benefits both for Q-Free and for our interns.


Available summer internships in our Products R&D department in Trondheim:
Our Products R&D department develops hardware products for use in intelligent transport systems, with a focus on systems for tolling. The product portfolio includes onboard equipment (like tolling tags) and roadside equipment (like readers and advanced cameras). The department works with the entire development process from ideas to customer-ready products. This means that we work with electronics on all levels, from the development of ASIC solutions to developing complete embedded systems with associated software solutions.
Q-Free also works on research and development of next-generation tolling systems, i.e. solutions for Road User Charging where traditional tolling technology is combined with IoT and positioning systems to enable a reliable, secure, and fair system for charging drivers for using the roads.

Some of the work we do in our Products R&D department:
Electronics design and prototyping
Testing and characterization of electronics in the lab, eg. power use, RF-testing and application-level testing
Firmware development of FPGA and MCU applications on all levels from «bare metal» to RTOS solutions
Developing automated test-suits for product verification based on Python
Software development: Creating user interfaces and control systems for Q-Free solutions

As our summer intern, you are interested in one or more of the following areas:
Electronics schematics design, layout, and simulation
Radio technology and signal processing
Embedded programming, using tools like Linux, Docker, C/C++, Python and CI/CD
Prototype development and testing, using eg. Arduino, Raspberry PI, FPGA and lab test equipment
Development of solutions from ideas to fully characterized product
In addition, you can identify with the following traits:

You are curious and like to challenge yourself
You are a team player with good communication skills

What Q-Free can offer you:
Development and growth, and the opportunity to learn from world-class experts within our domain
A friendly and inclusive work environment based on collaboration, trust, and respect
A meaningful purpose where you can contribute to Q-Free's mission of making mobility more environmentally friendly
A high degree of autonomy and flexibility
Competitive compensation

Practical information:

The internship period will be from June 12th until August 11th, with two weeks' vacation in week 29 and 30. The workplace is our headquarters in Trondheim.
Q-Free is part of a collaborative project in Trondheim called Workation. Workation offers a unique summer program, and all summer interns who join Q-Free in 2023 will have full and free access to these activities. Last summer, our summer interns were free to join activities such as Escape Room, beer tasting, climbing, and more. Workation also offers a great arena to meet summer interns working for other companies and make new friends. This project will make sure that your summer internship in Trondheim will be one for the memory books.
Applications can be submitted in either Norwegian or English.

Working for Q-Free
Q-Free ASA is a global innovator in intelligent transportation systems that improve traffic flow, road safety, and air quality. With an open, collaborative approach to tolling, traffic and active transportation management, Q-Free works with customers and partners on every continent to digitize infrastructure and overcome modern mobility challenges for the greater good of society.
Our highly skilled global workforce is the reason behind our high level of innovation and leading position within ITS technology. We are proud to have some of the world's leading experts within ITS in our organization. Our values are EPIC – Excellence, Passion, Innovation, Collaboration, and these are traits we treasure and seek to enhance in all our employees.
Headquartered in Trondheim, Norway, Q-Free has annual revenues of approximately 1 billion NOK (100 million USD) and employs close to 350 transportation innovators, experts, and enthusiasts. To learn more about how Q-Free is changing the movements of life, visit www.q-free.com.
For more information or an informal discussion, feel free to contact Ane Dalsnes Storsæter
[email protected]
---
Om Q-Free ASA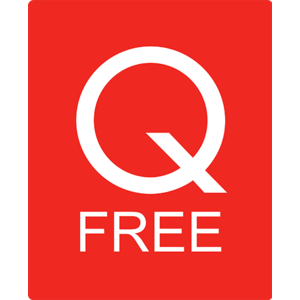 Profil
Q-Free is a leading global supplier of ITS (Intelligent Transportation Systems) solutions for efficient, safe, and environmentally friendly transportation. The company offers class-leading electronic tolling, parking, traffic management and Connected ITS (C-ITS) systems. With approximately 350 employees, offices in 16 countries, and presence on all continents, Q-Free is a global company. Headquartered in Trondheim, Norway, Q-Free is listed on the Oslo Stock Exchange under the ticker QFR. Read more about Q-Free on our website: www.q-free.com.