Publisert: 02.03.23
Data Analytics for Hydropower - Summer Internship 2023
The transition to a sustainable future requires action.

TrønderEnergi and HitecVision team up to establish Aneo – a new, Nordic renewable energy corporation with headquarters in Trondheim. Aneo consists of 300 employees across several locations in Trøndelag, Oslo, Bergen, Stavanger, Gjøvik and Sweden.

Aneo aims to produce more renewable energy and develop new, unique products and services to promote further electrification and efficient utilization of renewable energy. Data analytics and AI play a key role in achieving this goal due to the increasing need for data-driven decision making. Therefore, Aneo has an AI team dedicated to developing systems for analytics, forecasting, optimization, simulation, and control of energy infrastructure including wind turbines, hydropower plants, construction sites, EV chargers and buildings.

As a summer intern, you will create a data analytics solution for our hydropower plants in close collaboration with domain experts and the AI department. You will have access to a large volume of data and tools to query and visualize it. Your task is to understand the user's needs and create dashboards that help them to make better decisions.

All summer students at Aneo will participate in our summer student program, which includes introductions to the power industry and social events throughout the summer. In addition to the internal summer internship program, the interns will also participate at WorkationTrd, together with other companies in Trondheim https://www.workationtrd.no/.

The application deadline is the 20th of March, but we might interview candidates prior to this date, so we recommend applying sooner rather than later. The application is sent through Webcruiter and should consist of:
Transcript of records
CV
Cover letter (½-1 page)
Recommendation letter (not mandatory)
We are looking forward to seeing your applications! If you have any questions, please do not hesitate to contact us!
Keywords: Data analytics, renewable energy, hydropower, SQL, Grafana, Python.
---
What we look for
Someone with an interest in data analytics and the renewable energy industry. Prior knowledge of the energy domain is an advantage but not a requirement.
Knowledge of SQL.
Experience with data visualization, dashboards, user interfaces is an advantage but not a requirement.
Knowledge of Python is an advantage but not a requirement.
At least some understanding of statistics.
We mainly look for master students in their 2nd to 4th year, but we are open to considering candidates from other years.


What we offer
Experience with applying data analytics in a real-world project.
Knowledge sharing through close collaboration with the domain experts and AI department, including workshops related to general programming and AI.
Partake in Aneo's summer internship program, as well as WorkationTrd. This includes both introductions to the power industry, as well as social events throughout the summer.
---
Om Aneo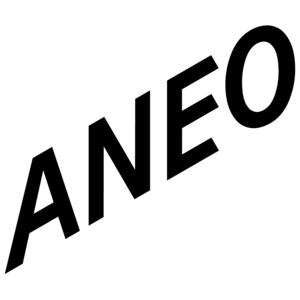 Profil
Aneo ble etablert i 2022 og eies av TrønderEnergi og HitecVision. Visjonen bak etableringen var å skape en helt ny type fornybar energikonsern med sterk gjennomføringskraft, investeringskraft og innovasjonskraft, som tilbyr nye og ambisiøse kundeløsninger innen elektrifisering og energieffektivisering.
Aneos mål er å være en pådriver for energiomstillingen som må til. Aneo har stor vilje og kraft til å utvikle nye grønne verdikjeder. Vi mener det er nødvendig å tenke i nye baner for å løse de store utfordringene verden står overfor.