Publisert: 10.03.23
Global Supply Chain trainee at Alva Industries
Are you an energetic student with an interest in global supply chain and technology? Do you want to work in a forward-looking environment with a focus on development? We are looking for a new addition that thrives on purchasing, planning, negotiation and responsibility – and we hope it's you!
Informasjon om stillingen
Alva Industries is a technology company headquartered in Trondheim. The company has contributed to electrifying the world through unique production technology for electric motors - where they develop world-leading systems in terms of quality and reliability, with a vision to accelerate the transition to sustainable solutions across industries.
We are expanding our team in Trondheim and are now looking for a student who can take up a part-time position as a trainee!
Why work at Alva Industries?


As an employee at Alva Industries, you will be part of a future-oriented, high-growth business. The company is in a growth phase and you get to take part in an exciting journey and actively influence Alva's development further. Our vision is to take an active part in the world's electrification through our unique design and production, and this is exactly what you get the opportunity to participate in.
We are a strong professionally competent bunch and our working environment is characterized by a focus on personal development and close cooperation. We value a flat structure and open dialogue, and promote high ceilings. At Alva, we are committed to diversity and inclusion, and we think this is critical to our success. A diverse workforce working together in a safe and positive work environment creates more innovation, better solutions and strengthens our value creation.
"Alva is the obvious choice for those looking for a growing company with exciting technology solutions - I moved from Sweden to have the opportunity to join Alva! We are a company with many opportunities - we have a flat structure where everyone has a great responsibility with the freedom to choose how one's work will be carried out. The company is growing, which means that the opportunity for personal development and promotion is great. 5 years ago, Alva had two employees. Today we are 45 employees. We are a company with a mission and the first step is to become the leading supplier of lifting systems for drones!" - Anton Franzén, CPO
You also get:
To work in an innovative, dynamic and diverse work environment together with colleagues from more than 20 different countries
Adapted to professional development
Good opportunities for permanent employment in the long term
Work with highly professionally competent colleagues across departments
Opportunity to work in an international market
Other benefits such as: Stock options, occupational pension, health / travel insurance, mobile, parking, good lunch arrangements and various social events.
Arbeidsoppgaver
In this position, you will work closely with colleagues on production development, operations, HR and marketing. The position will involve several different areas of responsibility, and will include:
Purchase and ordering of products, technical equipment and materials
Source and drive negotiation agreements with suppliers
Follow up on suppliers, orders and offers
Plan procurement by production and delivery time
Ignore and streamline inventory, costs and purchasing processes
Vi søker deg som
Have relevant education at bachelor / master level in logistics, supply chain management, shipping, industrial economics or similar.
Technical certificates in similar areas may also be relevant
Global Supply Chain courses or subjects will benefit, but not a requirement
Has an interest in technology, logistics and sustainable development
Are motivated, willing to learn and dare to challenge yourself
Has good knowledge and skills in the languages English and Norwegian, written and oral
We place as much emphasis on your personal qualities as the experiences and education you bring with you. To succeed in this position, it is important to be result-oriented, and always seek and deliver the best and most effective solutions. You will have a large area of responsibility, and then it is about being able to act and perform the job structured. Last but not least; We value being a problem solver, as coming up with good innovative solutions will be beneficial for both yourself and the company at a general basis.
Other Information:
Starting: By Appointment
Position: Part-Time
Location: Trondheim
Contact: This recruitment process is carried out by Academic Work. Alva Industries has requested that all questions regarding the position be handled by Academic Work and Silje Skretting Eidissen at [email protected]
Application deadline: 20th of March.
Our selection process takes place on an ongoing basis, and the advertisement may be closed before the recruitment process has ended if we have started screening or interviews. We therefore recommend applying immediately if you find the position interesting.
Informasjon om bedriften
Alva Industries is a technology company headquartered in Trondheim. The company develops innovative and future-oriented countries – and marine-based engines and systems through FiberPrinting™. The process allows an iron-free motor without magnetic statormetation, zero cogging torque and low inductance. Read more about us here
---
Om Academic Work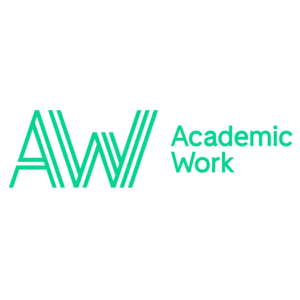 Profil
Vi i Academic Work arbeider med bemanning og rekruttering av young professionals – studenter og nyutdannede i begynnelsen av sin karriere. Young professionals er vår nisje, vårt ekspertområde og en målgruppe vi tror sterkt på.