Publisert: 21.03.23
Technology Branding Activity Coordinator, CIO Office
Job ID: 17023
Welcome to CIO Office. We are passionate about supporting our internal customers – employees and leaders in Technology in Nordea. We are continuously developing our services, striving to be an innovative partner. We are now looking for a Technology Employer Branding Support to support our Technology unit and play a valuable role in ensuring the right candidates come our way.
At Nordea, we know our customers' needs are changing – and we're deeply committed to meeting them with the financial solutions of tomorrow. We're creating an agile environment where we're harnessing the power of technology – one where you can make an impact. So bring your skills, ideas and unique background. With us, you'll find plenty of opportunities to grow and make your mark on something bigger.
About this opportunity
What you'll be doing:
You will coordinate key activities to attract talents and build the pipelines for future needs anchored in the strategic workforce plan – in close cooperation with the Employer Branding team in Talent Acquisition.
Coordinate and facilitate prioritisation activities¸ tracking success, finetuning approach and staying on top of changing needs related to recruitment in close cooperation with Technology Leaders and Talent Acquisition recruiters
Support and coach Leaders together with Talent Acquisition in navigating the recruitment and talent pipeline building process in order for Technology to be able to attract and retain talents, succession and planning activities to promote internally.
Act as Liaison Officer between Technology and Employer Branding as well as Talent Acquisition and Group Communication.
Drive a community in a point to point relationship with Technology SPOCs on each location/in each country.
Gather and present Market trends for Technology.
Communicate data driven report on our initiatives.
Plan the right activities together with Stakeholders and follow up on the budget.
Facilitate, coordinate, administer and drive local employee engagement activities within the given budget.
The role is based in Gdynia; Helsinki; Oslo; Stockholm; Warszawa.
Who you are

Collaboration. Ownership. Passion. Courage. These are the values that guide us in being at our best – and that we imagine you share with us.

To succeed in this role, we believe that you:
Are experienced in driving and facilitating Employee attracting activities.
Are great with people, collaborating with others effectively and building relationships, working individually and as part of a team.
Demonstrate a high degree of structure, flexibility, planning and prioritization skills and provide timely and excellent service consistently with a positive attitude.
Have a proactive, can-do attitude.
Pay meticulous attention to detail.
Your experience and background:
Previous experience in driving initiatives/projects independently.
Previous experience as a Employer Branding Officer, Management Partner or Adviser is an asset.
Relevant university degree (HR, Business Administration, Marketing, etc.) or equivalent work experience.
Excellent English language skills, both spoken and written.
If this sounds like you, get in touch!
Next steps

Please note that we will start interviews already before job opening closes, submit your application as soon as possible, no later than 19/04/2023. For more information, you're welcome to contact Maiken Tandal Danielsen: [email protected].
Our recruitment process includes technical assignment and personality assessment. We will complete background check for selected candidate, including drug test and credit check. If you have any questions about recruitment steps you may contact our tech recruiter [email protected].

At Nordea, we know that an inclusive workplace is a sustainable workplace. We deeply believe that our diverse backgrounds, experiences, characteristics and traits make us better at serving customers and communities. So please come as you are.
---
Om Nordea Bank ABP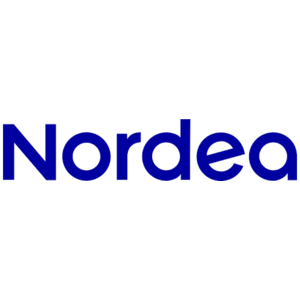 Profil
Nordea is a leading Nordic universal bank. We are helping our customers realise their dreams and aspirations – and we have done that for 200 years. We want to make a real difference for our customers and the communities where we operate – by being a strong and personal financial partner.
Powered by Froala Editor
Powered by Froala Editor