Publisert: 22.03.23
ERP Consultant
Kick start your career in Ratio Management!
Ratio Management is looking for graduates to join our Oracle NetSuite ERP implementation team at our offices in Oslo and Stavanger, starting August 2023. You will be part of a strong collaborating team that is highly motivated by helping clients successfully implement a new and better platform to control, analyze and grow their business.
We are looking for graduates with a curious mindset, professional communication skills, and the ability to learn quickly. Candidates should prove a high work ability and be structured and efficient in their work
Working in Ratio Management will give you a kick start to your career.
Through an empowering leadership style, we build entrepreneurs and leaders among our employees. We are curious about people, companies, businesses, and cultures, and believe in people's ability to grow.
We take pride in working smart and hard to ensure that customers and colleagues can trust the job with us!
We encourage candidates with a diversity of backgrounds to apply. We are looking for graduates with a background in Project Management, Finance/Accounting, Data Analytics, Supply Chain Management, Warehouse Management and/or General Consultancy.
Our customers buy NetSuite either because they are larger multinational corporations, or because they are companies with ambitious, international growth strategies. Either way, you will get the opportunity to work with some of the most interesting companies in Norway and help them succeed internationally.
Working in Ratio Management:
As a consultant at Ratio Management, you will have the opportunity to work with a variety of tasks and choose a path based on your interests within the scope that Ratio Management supplies our customers. Typical tasks are:
Advise our customers on best practices when incorporating business processes in NetSuite.
Planning and configuration of NetSuite to satisfy customers' various needs and requirements.
Support our customers on Change Management and Staff training (User Adoption)
Review and improve business analytics to help our customers better understand their own business and operations.
Improve and automate customers' business processes in NetSuite.
Support our customers with troubleshooting and problem-solving.
Other responsibilities can be:
Run workshops and training sessions online and on-site.
Take lead and responsibility on parts of the delivery.
Project coordination
Position Qualifications
MSc in e.g., Project Management, Supply Chain Management, Business Analytics & Management, Accounting & Financial Management, Business Information Management.
Experience with ERP systems is highly appreciated.
Effective communication and client-facing skills
Fluency in English is needed. Knowledge of a Scandinavian language is a plus. Other languages are also appreciated.
Experience with scripting, such as SQL, python phyton and/or JavaScript, is a plus.
You are a curious, honest, and social person. You also have a passion for data-driven management, and helping organizations and people improve themselves.
---
Om Ratio Management AS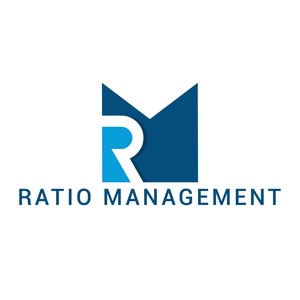 Profil
Ratio Management help clients restructure, control, streamline, automate, analyze and visualize their most important asset; their business data and processes. This allows our clients to shift to a more data-driven management approach, enabling better management decisions. This is often done in relation to a NetSuite Implementation, in which we are a NetSuite Alliance partner. NetSuite is the World's #1 Cloud ERP with 18.000 customers worldwide, targeted for small and medium-sized enterprises (SMEs) companies. The platform is cloud based and one of few platforms that include all business data and processes in one database, removing the need for integrations.
We use our know-how and best practices to deliver a seamless, controlled and efficient implementation. We take pride in driving lasting improvements for our clients and partners. We specialize in optimizing mid-sized multinational service companies. Our pipeline and backlog are significant and increasing rapidly with various exciting projects planned for the next years.