Publisert: 04.08.23
Graduates 2024 - Management Consulting
Calling all ambitious and forward-thinking graduates! Are you eager to dive into the world of management consulting and shape the future of organizations at the intersection of technology and business? Look no further than our groundbreaking Graduate Program! We're offering a unique opportunity to join forces with a cohort of talented graduates, immersing yourself in a safe yet dynamic Management Consulting environment. Together, we'll tackle captivating challenges and deliver immense value to local and global business leaders who are undergoing remarkable digital transformations.
During this action-packed program, you'll have access to an array of captivating courses tailored to your success as a consultant in Capgemini Invent. You'll also gain exposure to diverse subject capabilities and industry areas, affording you the chance to align with a subject capability working across industries or become an integral part of our specialized industry areas. Your projects could span diverse industries such as Consumer Products & Retail, Financial Services & Insurance, Public Sector, Energy & Utilities, Manufacturing, Automotive & Life Sciences (MALS), or Technology, Media, and Telecommunications (TMT). This program is designed to catapult your career as a management consultant in Capgemini Invent and ensure your ongoing triumph within our organization long after the program concludes.
What We're Seeking:
If you are interested in one of our industries and a strong desire to drive change, we want to hear from you. Ideally, you possess a passion for applying analytics and data science to solve business challenges.
Familiarity with programming languages like Python, R, SQL, proficiency in data visualization tools such as Power BI, Tableau, Looker, and experience with digital analytics tools like Google Analytics, Adobe Analytics will be a plus.
We value individuals who can analyze data, extract insights, identify trends, and have knowledge in data management, governance, architecture, and strategy. Your determination, problem-solving skills, strategic thinking, and strong team collaboration abilities are crucial.
International experience is highly valued, and strong communication and presentation skills are essential (minimum B1 level of Norwegian proficiency), coupled with a genuine motivation to work in the Norwegian market.
The ability to establish and nurture professional relationships, collaborate seamlessly, and embrace feedback is key.
We're also interested in candidates with a track record of voluntary positions and extracurricular activities, showcasing their adaptability, analytical prowess, and creativity.
Flexibility, proactivity, an innate drive, and an unwavering commitment to quality are traits we highly value.
What You Can Expect from the Graduate Program:
Prepare to embark on a journey of interdisciplinary expertise and collaboration, engaging with market-leading clients and seasoned consultants. We offer a steep learning curve, a clear career path, and unwavering support to help you evolve into a successful advisor and consultant. Count on us to invest in your personal and professional growth through comprehensive courses and mentorship programs. Capgemini Invent boasts a strong market presence, fostered by our unique culture of collaboration and interpersonal connections, an interdisciplinary approach, and an extensive expertise across industries. As part of the global Capgemini Group, we have the ability to provide end-to-end solutions to our clients, positioning you at the forefront of innovation. Expect a company culture that empowers you to shape your own career path, enhanced by a lively and social work environment with a multitude of exciting events and trips.
Intrigued? Here's How to Apply!
To apply, please submit your CV. As part of your application letter, we kindly request that you reflect upon and answer three questions. Connecting your answers to your past experience and specific examples is beneficial. We also want you to upload proof of your high school, bachelor's, and master's degree grades. Let us know your preferred start date of either August 2024 or January 2025.
Looking forward to hear from you!
---
Om Capgemini Invent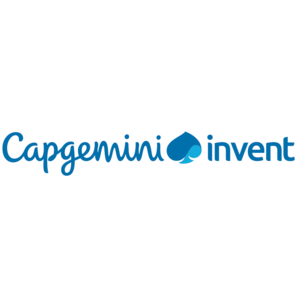 Profil
An innovation, design, and transformation powerhouse
Disruption is everywhere, intensifying the need for businesses to fully embrace transformation opportunities and reinvent themselves fast. There is an imperative to constantly be more efficient, resilient, sustainable, human-centric, and data driven. Evolving societal expectations are also accelerating the need for more purpose-led organizations that deliver meaningful connections with customers and employees.

By combining strategy, technology, data science, creative design, and engineering expertise with an inventive mindset, we partner with our clients to innovate and transform their business, enabling them to navigate today, while plotting a course for the future.

From visionary CEOs seeking the next market disruptor to CMOs reimagining engagement, we engage with CxO's to accelerate from ideation to prototype to scalable products, services, and experience. As part of Capgemini, we challenge and transform the status quo, drive growth, and help them get the future they want.


Visit us at www.capgemini.com/invent.