Publisert: 15.09.23
Software Engineer Intern
MazeMap is a SaaS company based in Trondheim, providing services for indoor maps designed for large building complexes, such as universities, hospitals, conference venues, shopping malls, and offices. We are recognized by Gartner as the world leader of our industry in the university sector. Today, all Universities in Norway use MazeMap and we have 3 million users monthly across the globe.
The company was founded in 2013, and currently consists of 58 employees. The Software Engineering department consists of 3 teams, 15 experienced and skilled engineers, of which 2 are currently part-time interns.
We create maps in a semi-automated process with the raw floor plans as input, and output a leaner and visually pleasing map where we have identified the rooms, doors, and various points of interest. These maps are the base product that allows us to provide useful features like path finding, booking of meeting rooms / desks / hotel rooms, resource management, etc. These maps help users navigate complex campuses all around the world.
You will join our engineering team in Trondheim where you will take part in developing a product that helps people find their way in more than 30 countries across three continents (Australia, Europe and US). Our interns have enjoyed their efforts that are visibly translated into products used by customers worldwide, but more importantly- a supportive team that ensures their projects succeed.
Technology we use include Java, JavaScript, Python and Git. We develop our software according to good software development practices in an agile manner, we test our code, do code reviews and deploy it to Google Cloud.
‍
Due to the short nature of this internship, you should have legal rights to work and stay in Norway throughout the internship period independent of this position. This position requires you to be based in Trondheim.
‍
Your profile:
You enjoy using programming to solve real world problems
You share our excitement of developing products that are used every day by people all over the world
You have experience in coding Java, JavaScript or Python, with good working knowledge of at least one of them
You are in your third year of your Masters program or later
‍
We offer:
A role in the engineering team, where your work will have a direct impact on our product
On the job mentoring by experienced engineers
A flexible and learning culture
A penthouse office in Adressabygget with a view!
Competitive compensation terms
‍
Internship period:
17 June 2024 til 16 August 2024
Interested?
We would love to hear more about you in your application which ideally includes your CV, cover letter, and transcripts. Reach out to us at [email protected] with your application, projects or questions!
MazeMap is an equal opportunity employer and are committed to providing an environment of mutual respect. Applications are considered equally without regard to race, color, religion, sex, medical conditions, national origin, age, physical and mental disability, marital status, sexual orientation, gender identity, gender expression, and any other characteristic protected by law.
---
Om MazeMap AS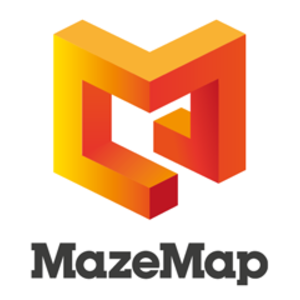 Profil
MazeMap provides digital wayfinding services and an indoor map platform, designed for large building complexes, such as universities, hospitals and large corporate office spaces.