Publisert: 09.11.23
Graduate 2024
Did you know that KSAT, one of the world's leading companies within the space industry, has their headquarters in Tromsø, Norway – and that we're on our way to the moon? The space industry is growing rapidly, and we are trying to keep up with the ever-changing environment. To do so, we need the best talent out there to join us!
Would you like to
Shape the future of the space industry
Modernize and automate an out of this world industry
Work with advanced technologies, and develop brand new products
Collaborate with some of the smartest people on earth, working with a global portfolio of customers
Can you contribute with (one or more of the following)
Software Development
Machine Learning
Network Architecture and Design
IT Security / Cyber Security
Cloud Computing
RF Communication
Project Management
Product Development
Signal Processing
Systems Engineering
Data Analytics
Business Intelligence
Control Engineering
Business Development
And in case you're wondering, we can assure you of this: Working to connect space and earth is as great and meaningful as it sounds.
Our vision is to be at the forefront of creating communication between space and earth for exploration, communication, and increased understanding of the planet. Doing this, we give our customers a better foundation for their decisions.
Qualifications and interests:
MSc in engineering, technology, economics, or similar fields.
Less than 2 years of working experience
Interest to contribute and change the space industry is a plus (but not mandatory)
Interest or experience with continuous improvement and lean strategy is a plus (but not mandatory).
Experience from a start-up ecosystem is a plus (but not mandatory)
Personal attributes we value: Accountability & responsibility – show up and set out to accomplish the things you had said you would do!
Creative problem-solving – bring innovative ideas and challenge the status quo.
Honesty and open communication – let the team know when we go the wrong (or the correct) way!
Hopefully we can make it even more interesting by offering you
An environment you are guaranteed to learn from – regardless of your level of expertise today. We will make sure you develop, both personally and technically!
Flextime, good health insurance and pension, training and courses, company cabins, sports and more.
We care about our employees, and believe their well-being is key to development. We arrange several social events each year. Next time, we hope you'll be there!
The primary workplace for the position is in Tromsø, though other locations may be considered.
At KSAT, we pride ourselves being at the forefront of innovation in the space industry. Join us on our mission to provide the world's best ground station services and make your mark on the future of the space industry. Apply now!


KSAT see the importance of ensure diversity in the company by taking gender, age and cultural background into account during recruitment. Woman are encouraged to apply.
To be able to work in KSAT you need to be authorized and suitable for the position. Final candidates will have to complete a background check of Semac.
---
Om KSAT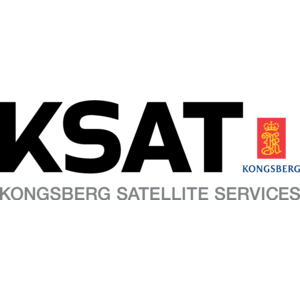 Profil
KSAT er en verdensledende leverandør av bakkestasjonstjenester for satellitter i polare baner.
Jobben vår er å sikre oppdatert informasjon til bruk i navigasjon, værmelding, miljøovervåking og kommunikasjon i nordområdene.
Hver eneste dag kobler vi verdensrommet og jordkloden sammen gjennom å utvikle og levere data. Vi har antenner og kunder over hele verden.
Powered by Froala Editor
Powered by Froala Editor