Publisert: 07.07.21
Short-term power market analyst - European power markets
About the job
Volue insight is looking for a junior market analyst to strengthen our Analysis team. This is a full-time position based in Norway with Arendal as priority, but Oslo will also be considered.
As part of our analysis team your main responsibilities will be:
Development of short-term spot modelling based on established in-house modelling tools. The model is a combination of AI/machine learning models and more traditional fundamental models. All modelling is based on Volue Insight's fundamental data input.
Working together with the model development team to improve existing European models and with other analysts regarding their inputs into the modelling.
Model application and maintenance (validation and updating, interpretation of results, assumptions).
Contribute to product development by identifying new opportunities and expanding our capabilities.
Continuously increase quality by evaluating, extending, and improving current products.
Cooperate with the IT and Quantitative departments to ensure reliable and consistent data flow.
Project management.
Engaging with customers to understand their requirements.
Support our sales team in their processes and present Volue Insight's views and insights in customer meetings, webinars, conferences, etc.
Communicate our views and model insights both online and events all over Europe.
Daily operations.
Qualifications:
Strong academic background, preferably master's degree in economics or engineering.
Good programming skills, especially in Python (Pandas) are strongly preferable, as well as understanding of machine learning algorithms and the API concept.
Prior exposure to energy market modelling and experience from modelling and optimization is an advantage.
Structured and analytical approach to all tasks.
Experience in project management and good ability to work independently.
The ability to communicate and work with all manner of team members, in an inclusive way.
Excellent team-player with good communication and presentation skills also for external customers.
Fluency in English.
By joining Volue Insight, you get:
To join a company in transition to become European leader from analysis to planning/operating and optimizing the energy transition.
Professional and personal development in a company experiencing strong growth.
A positive international working environment characterized by expertise, responsibility and innovation.
Relaxed atmosphere and flexible worktime arrangements, on-the-job training.
Supportive colleagues, where team spirit, cooperation, trust and honesty are highly valued and rewarded.
Competitive terms of employment and benefit schemes.
Volue is an equal opportunity employer. We hire talented and hardworking individuals regardless of gender, race, ethnicity, ancestry, age, disability, sexual orientation, gender identity or expression, cultural background or religious beliefs. We know that when our employees feel appreciated and included, they can be more creative, innovative and successful. We look forward to receiving your application and will consider applicants consecutively. For further information regarding the position, don't hesitate to contact us. Senior Analyst Katinka Bogaard ([email protected]) +47 965 08 448 or HR Manager Kari-Anne Slaaen ([email protected]) +47 992 71 779
---
Om Volue Insight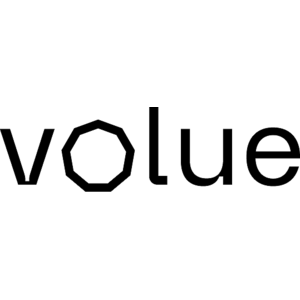 Profil
Volue Insight is a leading provider of data and consulting services to the European energy market. We provide customers with the insight they need to better understand the European power market by forecasting fundamentals and prices for the short-, medium- and long-term horizon. Our customers rely on our vast knowledge base, second opinions from analysts as well as cost-efficient decision support for investments in power and energy assets. We serve a large number of clients, including several of Europe's major power and energy companies and financial institutions which value the unique competence of analysts, modelling skills and market intelligence based on two decades of experience.

Volue Insight has developed a scalable cloud-based platform that efficiently manages real-time data along with a powerful API and a customised frontend. The key to success for Volue Insight is a mixture of domain knowledge, modelling skills and a commercial spirit.

Wattsight joined the Volue group in 2020 and became Volue Insight on 1 January 2021. We have a vision to lead the development of robust, safe, and sustainable technology services critical for society.
Powered by Froala Editor