Publisert: 08.09.23
Associate Solutions Engineer
Training Hub Location: Amsterdam, Netherlands
Location After Training: Lysaker, Norway
Start date: 28th July 2024


What You'll Do:
Cisco Sales Associates Program offers a global environment that provides structured training and on-the-job-experience. We will develop your technical, sales and communication skills and give the opportunity to rotate through a variety of areas based on our model of Education Exposure Experience. You will learn how to position Cisco's architectures, solutions and products to our customers.
Your career will continue in a sales engineering role as part of Cisco's Global Virtual Engineering (GVE) Team. GVE is a technical presales organisation, that provides software and systems engineering services to customers, partners, and internal Cisco sales employees. As a sales engineer, you'll discover, demonstrate and design solutions by engaging with our customers and partners to bring simple solutions to their complex challenges.
From there, your career can develop and grow into a variety of sales opportunities at Cisco.


While challenging, it will push you to become the best version of yourself. You will achieve industry-standard certifications, as part our perpetual learning approach, and be assessed and mentored through customer simulations and on-the-job activities. We'll offer you a safe and fun environment to practice what you've learnt, all the while providing you with feedback to develop your potential.
Who You'll Work With:
You'll be part of CSAP, an award-winning and industry recognised early-in-career development program for top university graduates from around the world. You'll train alongside incredibly hardworking individuals, like yourself, from different countries and diverse backgrounds. Early on, you'll make long-lasting friendships and belong to a rich human network that will support you throughout your career.
As a successful Associate Solutions Engineer (ASE), you'll expand your software and networking knowledge to collaborate with Cisco sales professionals and provide technical solutions that drive business outcomes for our customers and partners.
You'll learn from experts and coaches in an unrivalled setting using our own leading-edge technology. You'll have your own mentor, a CSAP alumnus who's been in your shoes and will help guide you in your first year. With a strong Cisco team committed to your success, you'll gain hands-on education and experience, while receiving an attractive salary and pursuing your career dreams!
What we offer
At Cisco, we strongly believe in the wellbeing of our employees and work life balance, and our benefits package is designed to reflect this. On top of your remuneration package and 25 days holiday, you may be entitled to receive these Benefits & Perks as part of our People Deal and benefits package.
Who You Are:
Recent graduate or on your final year of studies towards a degree or related program or other academic certification in any of the STEM subject areas ideally with an emphasis on networking and computing
Fluent in English and Norwegian
Be willing to relocate to Norway, upon graduating from the program
Willing to relocate for 12 months to a designated CSAP training hub as required. Immigration and relocation support will be provided should the program be delivered in training hubs as opposed to virtually.
Technology enthusiast who enjoys innovating ideally with a demonstrated passion and interest in software languages, such as Java or Python
Demonstrate an eagerness to establish a long-term Sales career with Cisco Norway.
Must be able to legally live and work in Norway, without visa support or sponsorship (student visas or visas obtained on your own are not applicable for the program)

Why Cisco
Cisco is an Equal Opportunity Employer and you will receive consideration for employment without regard to race, color, religion, gender, sexual orientation, national origin, genetic information, age, disability, or any other legally protected basis.

#WeAreCisco, where each person is unique, but we bring our talents to work as a team and make a difference powering an inclusive future for all.
We embrace digital, and help our customers implement change in their digital businesses.
But "Digital Transformation" is an empty buzz phrase without a culture that allows for innovation, creativity, and yes, even failure (if you learn from it.)

Day to day, we focus on the give and take. We give our best, give our egos a break, and give of ourselves (because giving back is built into our DNA.) We take accountability, bold steps, and take difference to heart. Because without diversity of thought and a dedication to equality for all, there is no moving forward.

Cisco are always looking to identify talented people. If you are reading this posting then we may not have an open job right now, however it is highly likely we will in the future. If you are interested in working for Cisco in this capacity then please submit your details and CV or resume against this requisition so that when a suitable vacancy arises a Cisco representative can contact you directly.
---
Om Cisco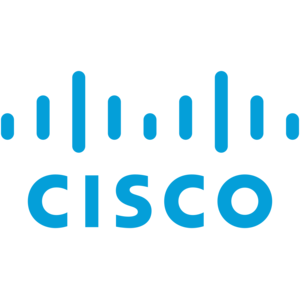 Profil
Cisco er et verdensomspennende teknologiselskap som er markedsleder innen nettverk, datasenter, sikkerhet og samhandlingsløsninger. På Lysaker er vi rundt 500 ansatte som jobber med alt fra R&D, markedsføring og salg, supply chain og ledelse. Alt som kalles Cisco Devices utvikles hos oss, fra idé til design, maskinvare og mekanikk, programvare, skyløsninger, maskinlæring og intelligens. I tillegg har vi ert stort design miljø som passer på at produktene våre er brukervennlige og ser skikkelig bra ut.
Det er mange som vil jobbe med teknologi - hos oss får du lage den!
Cisco er rangert som nr. 1 Best Workplace i Norge og Europa av Great Place to Work- og dette er vi stolte av, det er rett og slett et bra sted å jobbe.
Typiske stillinger vi ansetter til her i Norge er: Software Engineer, Mechanical Engineer, Hardware Engineer, Test Engineer, Audio Engineer, ID/UX/Service stillinger, Product Managers, Sales Account Managers, Systems Engineer/IT Konsulenter og Project Specialists.
Stillingene våre for 2024 start er nå åpne!
https://www.youtube.com/watch?v=qYDsv0W9AgQ